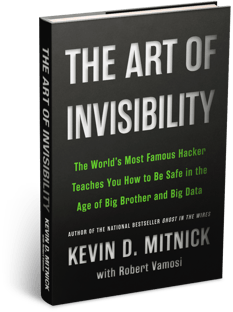 The Art of Invisibility

Privacy is not what you think it is. In fact, it barely exists for most of us. Learn the real security threats facing you and your family every day, as well as simple, inexpensive ways to defend yourself with step-by-step instructions.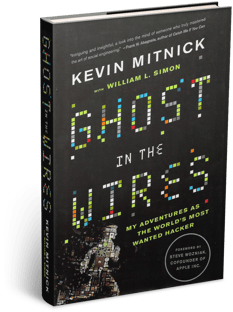 Ghost in the Wires: My Adventures as the World's Most Wanted Hacker
In this New York Times Bestselling autobiography, Kevin Mitnick tells the story of his adventures in becoming the world's most famous hacker. Take a wild joyride from his prankster beginnings to eluding the FBI and broking into security systems around the globe (just to prove he could), to leading one of the most elite niche security teams in the world.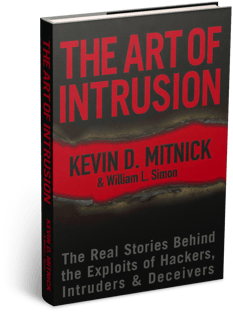 The Art of Intrusion: The Real Stories Behind the Exploits of Hackers, Intruders and Deceivers
In this collection of real-life cybercrime thrillers, Kevin Mitnick shares the most wild information security stories in the industry with insider insights on how these computer crimes could have been prevented.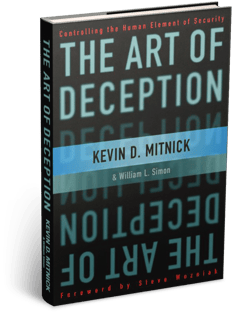 The Art of Deception
Through stories of real-life attacks on businesses and governments, Kevin Mitnick shows exactly how humans are used to take down the best security systems in the world, without even knowing it. Then, see the security protocols and training programs that could have prevented it.