Kevin Mitnick's Work
Cybersecurity Books

Kevin's the proud author of four books, earning him recognition on The New York Times Bestseller's list. From his thrilling autobiography account of becoming the world's most famous hacker to his educational content about social engineering and major security threats, his work is just as captivating on paper as it is on screen.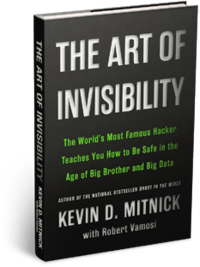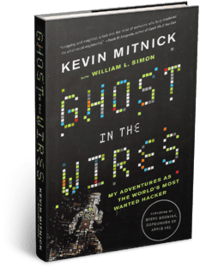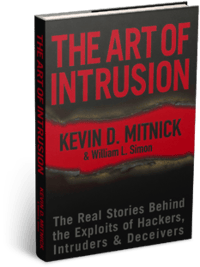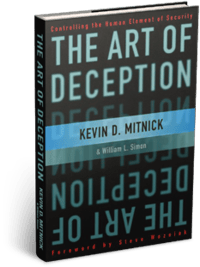 Expert Witness & Authority Figure
Decades of experience compromising systems makes Kevin an esteemed source of almost everything security. He provides expert witness services for major brands and has been a commentator, security analyst and interview subject for almost every major news outlet around the globe.

Kevin's also been retained by several United States governmental agencies, including the Federal Bureau of Investigation (FBI), the Social Security Administration and the Federal Aviation Administration. The United States Courts have also requested Kevin's services as a keynote speaker for a cybercrime conference for the United States Courts.
Interviews & Shows
Kevin can be seen on popular television programs, educating everyday watchers on cyber threats at large. He's even had a National Geographic special created about his life, telling the story of his journey from novice teenager phone phreak to the world-renowned penetration tester.
In addition to appearing on local network news programs, he has made appearances on 60 Minutes, Dr. Phil, Rachel Ray, VICE - Motherboard, BBC World News, CNBC, CBS, CBC, CNN, Fox News, The Learning Channel, Tech TV's Screen Savers, Court TV, Good Morning America, CNN's Burden of Proof, Street Sweep, and Talkback Live, National Public Radio and as a guest star on ABC's spy drama "Alias."
Current Positions Held
Chief Executive Officer at Mitnick Security Consulting
Chief Hacking Officer at KnowBe4
Advisory Board Memberships
LifeLock, USA - Fraud Advisory Board Member, 2008 - 2013
Solve Media, USA - Security Advisory Council Member, 2012 - present
Zimperium, USA - Advisory Board Member, 2012 - present
Olyseum, Andorra - Security Advisor 2018 - present
Board Memberships
KnowBe4, USA - Director, 2015 - 2021